28th International Nuclear Physics Conference (INPC 2022)
28th International Nuclear Physics Conference (INPC 2022)

2022-09-11EDT8:00:00 ~ 2022-09-16EDT17:00:00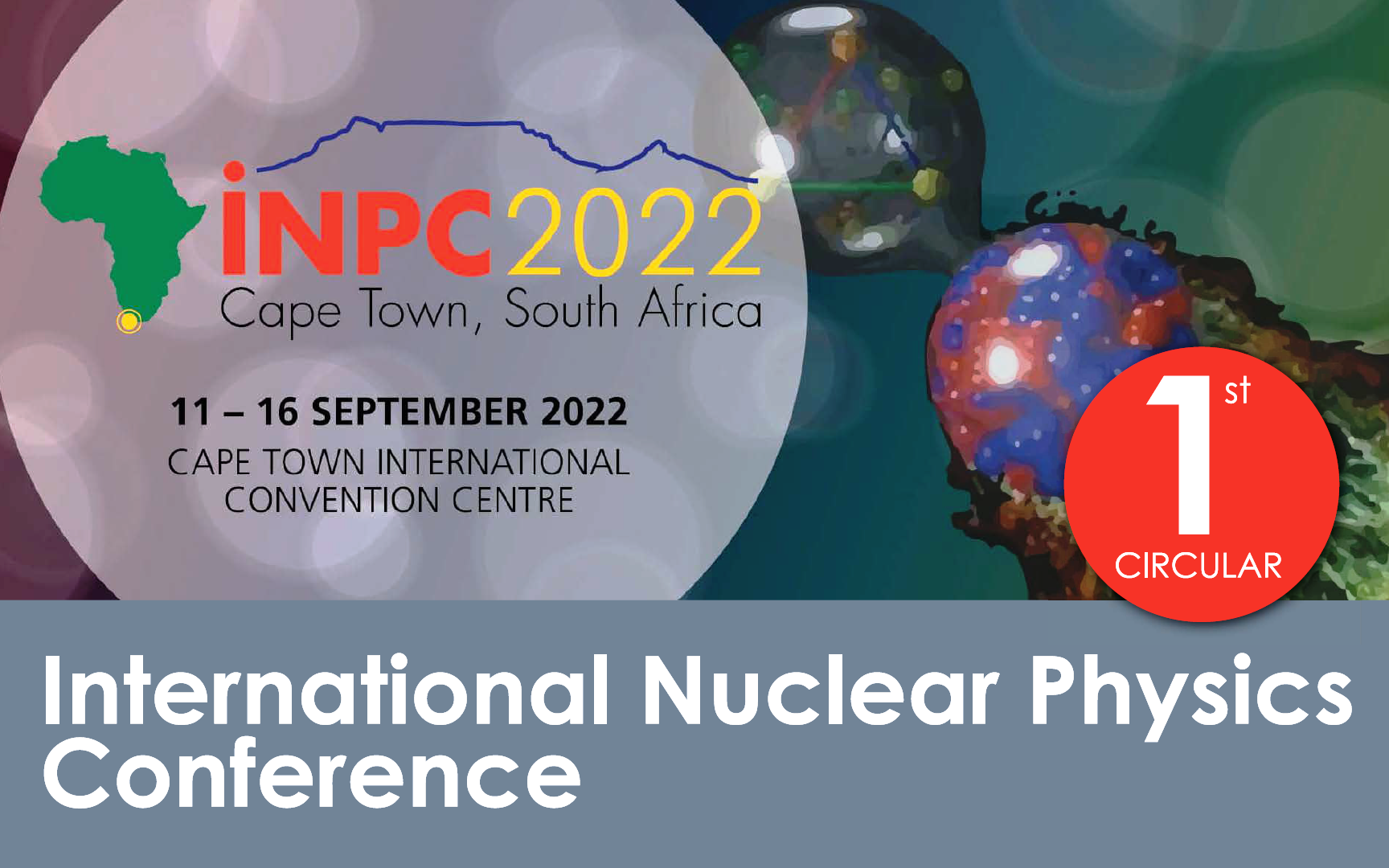 It is a pleasure and a privilege to invite you to Cape Town, South Africa. Registration and Abstract submission for the 28th International Nuclear Physics Conference (INPC 2022) are now open at https://inpc2022.org/
Visit https://inpc2022.org/ to complete your registration and submit your abstract!!!
The INPC 2022 will be held, for the first time on the African continent, in Cape Town, South Africa from 11 to 16 September 2022. Held every three years, the conference follows those in Glasgow 2019, Adelaide 2016 and Florence 2013.
The INPC series is overseen by the International Union of Pure and Applied Physics (IUPAP). The conference program spans a wide range of topics and is inspired by the very latest results, developments and innovative ideas across the breadth of nuclear physics, from hadrons to nuclei, fundamental science to applications.
The members of the local organising committee look forward to welcoming you to the 28th International Nuclear Physics Conference 2022 in Cape Town, South Africa.
---
Location
Cape Town, South Africa
Category
Conferences
Scientific Program
Contact Name
Mathis Wiedeking