A variety of crackers, pastries, snacks, candy and sodas is available in vending machines located throughout the Jefferson Lab site.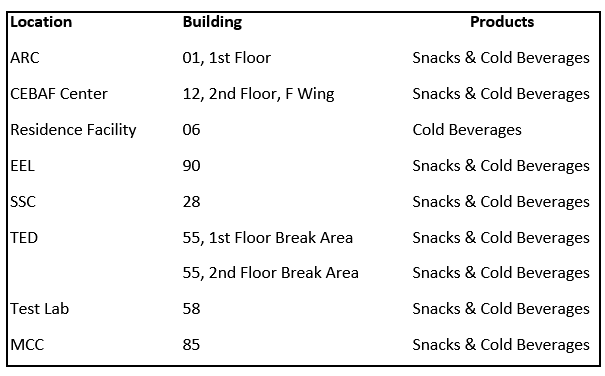 Vending services are provided by eLite Management Group and subcontracted to Cardinal Canteen.
Refunds are available at several locations around the Lab. Call the Front Desk at 757-269-7100 for the location nearest you.