MOMO'S AT QUARK CAFE PRESENTS: HALLOWEEN LUNCH SPECIAL - OCT. 29
On Friday, Oct. 29, MOMO's is celebrating Halloween with a spook-tacular menu of lunch items!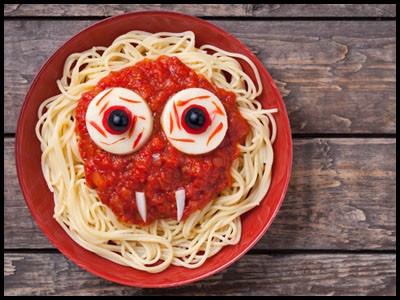 Each special meal is $14 (which includes tax) and all of the following:
Pumpkin bisque.
"Intestines" (Angel hair pasta, edamame, corn and tomato salad with pesto vinaigrette).
"Bat wings" (BBQ chicken wings).
"Monster eyeballs over brains" (Honey mustard BBQ meatballs with mashed potatoes).
"Witch's fingers" (Fried pickles with ranch for dipping).
"Monster guts" (Italian sausage, peppers, onions and marinara).
"Cobweb" brownies.
All food is packaged to go at the Quark Café. You have the option to walk-in or call in your order on Oct. 29. To place your order or for more information, call MOMO's at 757-269-7370 or email Martha "MOMO" Bennett. Lunch hours at the café are 11:30 a.m.-1:30 p.m.
---