The Learning and Development Office is committed to helping the JLab community in obtaining skills, knowledge, and abilities that increase their effectiveness and performance of their current duties, while also improving their career opportunities within the Laboratory! If you have any questions, please email training@jlab.org. 
Tish Creery, Learning & Development Lead, Creery@jlab.org ex 7567         Patti Greer, Learning & Development Specialist , Greer@jlab.org ext. 7663                                     
---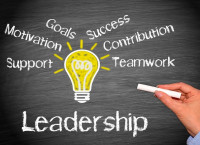 Coming Third Quarter 2023!
Management Training:  Overhaul your management toolkit with targeted techniques for increasing accountability, improving communication, and resources to help you lead your team successfully. 
---
Mentoring at Jefferson Lab:   Just A Cup 
Through the lab's 2023 Inclusion Survey, employees expressed their desire to have greater access to resources for professional development and career growth.  According to the LinkedIn Learning 2022 Workplace Learning Report, "having opportunities to learn and grow is now the number one factor that people say defines an exceptional work environment."
Leadership at the lab is committed to providing growth and development opportunities for all staff members.  Starting in August 2023, the lab will be piloting a mentoring program titled "Just a Cup."
"Just A Cup" will connect staff to leaders at the lab through an interactive forum. Attendees will have the opportunity to engage with three rotating speakers, who will share their career experiences, successes and lessons learned.
Topics will highlight things like:
Exploring different technical or operational roles at the Lab

How to build a network and find mentors to help you learn and grow

Discover more about the lab and career opportunities that exist

Learning a new skill or identifying ways to enhance the skills you have…and more
The goals of these pilot sessions are to: gauge interest in the creation of a formal mentoring program; gain awareness of leadership opportunities; improve professional identity; and expand connections to be outside one's immediate work area.
HR-Learning & Development team will host three sessions:
               August 30 1-2pm
               September 20 9-10 am (virtual)
               October 11 10-11 am
Tips for each session:
Come prepared to listen and engage

Jot down some questions you would like to ask a head of time 

Hold yourself accountable by establishing what you would like to get from the sessions
Resources
A Guide to Mentoring Others (HR Series) - Resources for potential Mentors
Register today, as space is limited (25 max per session). Register here  If you would like additional information please reach out to training@jlab.org.
---
Managing Remote Employees: This content is intended for line management  who supervise one or more direct reports who are not co-located. These tools are relevant for both temporary and permanent virtual management situations and are generally considered a best practice for people management.
---
Jefferson Lab's Diversity and Inclusion Program is integrated with the laboratory's mission. We value the contributions of all people regardless of their differences. Our emphasis is on people and the environment in which they work.
Subject Matter Expert/Content Owner:
---
Training Resources, Templates, and Forms:
---
Additional Resources: