The Jefferson Lab library is currently transitioning to a new space. During our transition period, we encourage patrons to use our library catalog to request items. This help page will assist with requesting items and placing inter-library loan requests.
---
Returning A Book?
Books can be returned to the book return shelf located at the IT Division Help Desk (helpdesk) on the second floor of the CEBAF Center, F-Wing, Room F201A.
The Library Catalog
Looking for a book or journal in our catalog? Visit https://jeffersonlablib.on.worldcat.org/discovery and search our local catalog. 
On the search results page, you will see checkboxes to the left - you can search only the Jefferson Lab Library or worldwide libraries by checking the appropriate box. To check out a library book that is available at the Jefferson Lab Library, click the link of the book.
Interlibrary Loans
Use the steps above to search for the requested book or journal in the library catalog. Use the "Libraries Worldwide" search then click the title link to view options.
For journal articles you may be able to search on the journal name or article title
Click the "Request Item" or "Request Item through Interlibrary Loan" button.
Complete the Request Form.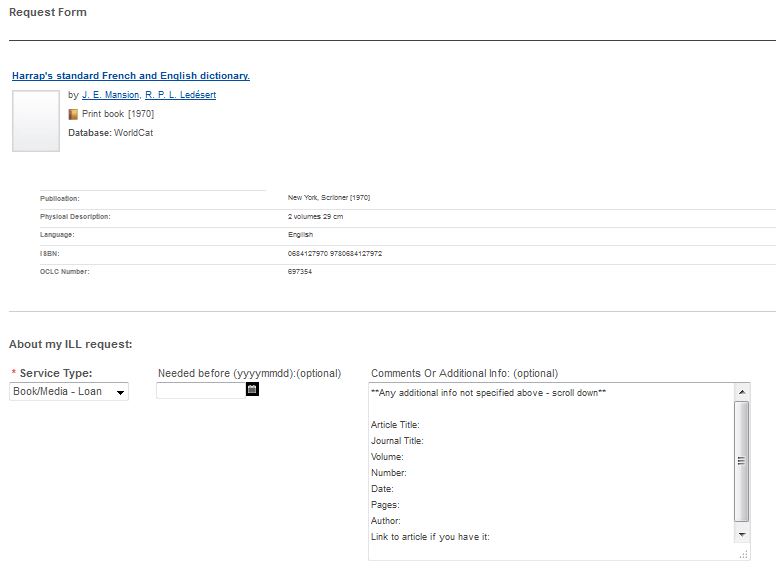 You will receive an email when the item is ready to pick up.
Placing A Hold
On the page that opens with details about the book, you can see it's availability (some materials are available online) and you can also place a hold on it to check it out. If the book is in use, you will be notified when it is available for your use. Click the place hold button. 
Complete the form to place the hold on the book. You will be contacted when it's ready to pick up.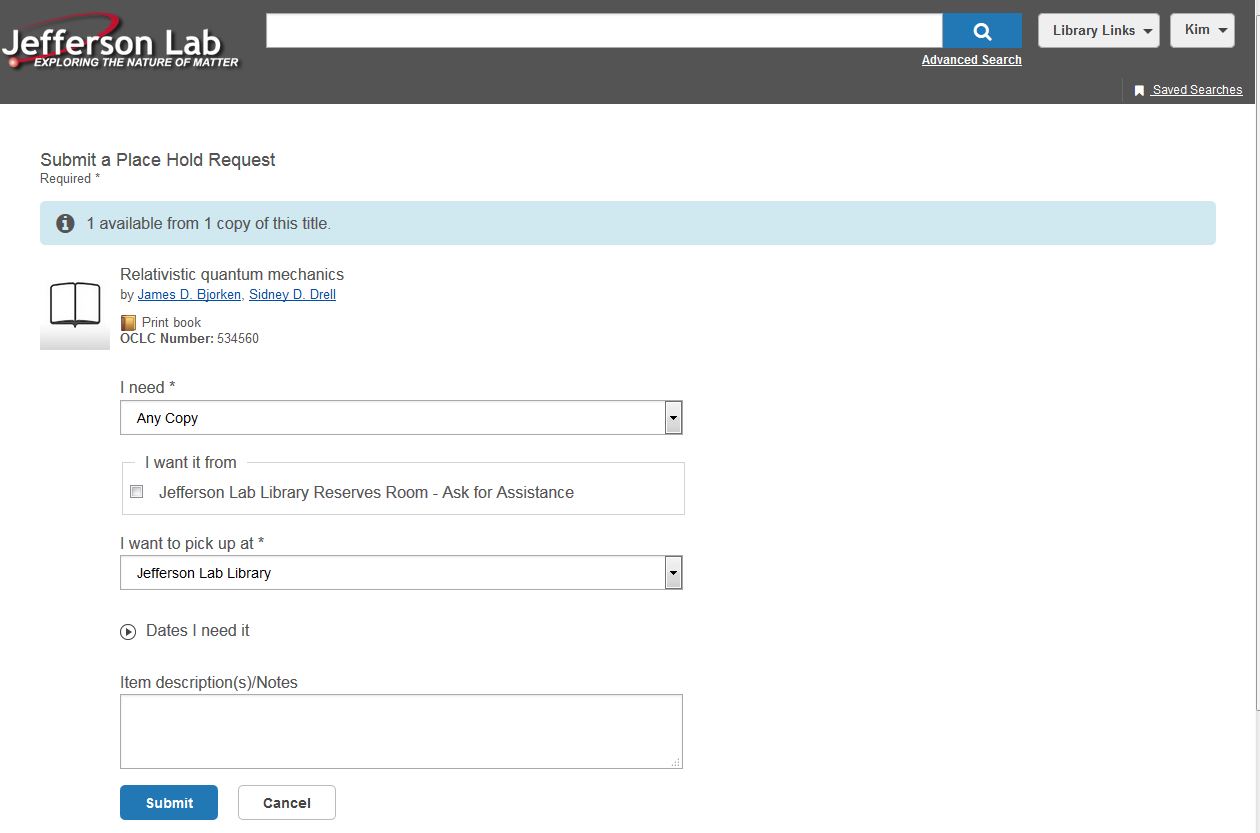 ---
---
Other Services
Click here and access these services and others. Linking Technology allows you to move from the citation you are viewing directly to the full text source of the journals JLab subscribes to.
Electronic Books Links:
Please Note: Copyright law of the United States (title 17, United States Code) governs the making of photocopies or other reproductions of copyrighted materials.
Services
Library Information