Vending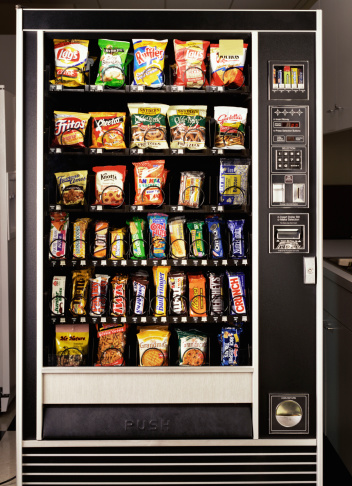 A variety of crackers, pastries, snacks, candy and sodas is available in vending machines located throughout the Jefferson Lab site.
Location
Bldg.
Products
CEBAF Center
12
1st Floor Lobby - Coffee
2nd Floor Lobby - Pepsi/Snack
2nd Floor F Wing - Coke/Juice/Snack/Pepsi
Residence Facility
6
Pepsi
Counting House
97
Coke/Snack/Coffee
EEL
90
Coke/Pepsi/Snack
VARC
28
Coke/Pepsi/Snack/Juice/Coffee
Test Lab
58
Coke/Snack
MCC
85
Coke/Snack
ARC
01
1st Floor - Coke/Snacks/Juice
3rd Floor& - Pepsi/Snack/Coffee
Vending services are provided by Anchor/Canteen and monitored by Staff Services.
Refunds are available at several locations around the Lab. Call the Front Desk at 7100 for the location nearest you.