2015 JLAB RUN-A-ROUND T-SHIRTS AVAILABLE
Short Sleeve T-shirts featuring this year's winning design by Andrew Kimber will be available on a first-come, first-serve bases at the front desk today (Monday, June 22nd)! Anyone that PREVIOUSLY made a special order for items can pay for, and pick up their items at the front deak as well.

Missed the Run-A-Round? We have Photo Graphic evidence!
Setup/Registration/Warm-up: Part 1, Part 2 and Part 3
The Race: Part 1, Part 2 and Part 3
The Party: Part 1, Part 2, Part 3, Part 4 and Part 5 (Hey, there were a LOT of party pics!)
And, of course, Awards.
Plus the race Results.
YOGA GROUP
Jlab Yoga is starting June 10th at 5:30 PM in the auditorium and meeting every Wednesday for as long as there is interest.

We will be having an all level class, friendly to the beginner Yogi and with plenty of challenges along the way for those that want to push themselves.

Yoga is a great way to lower blood pressure, loose weight, gain flexibility and reduce stress.

If you are interested just bring a yoga mat on Wednesday afternoon.

I am looking forward to seeing all of you there. Joe Beaufait, Your new 200 hr certified yoga instructor.
JLAB MOTOR CLUB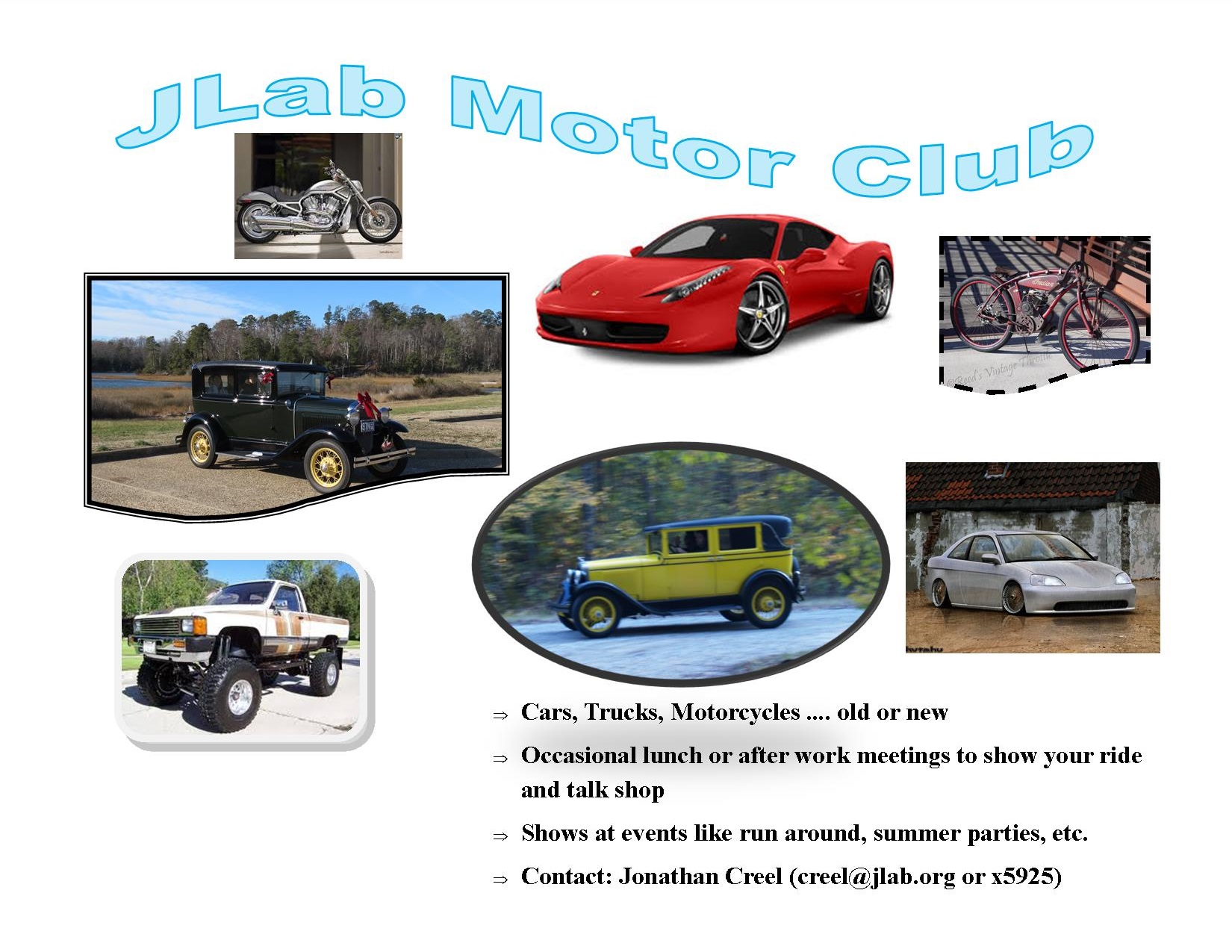 CLUBS & ACTIVITIES