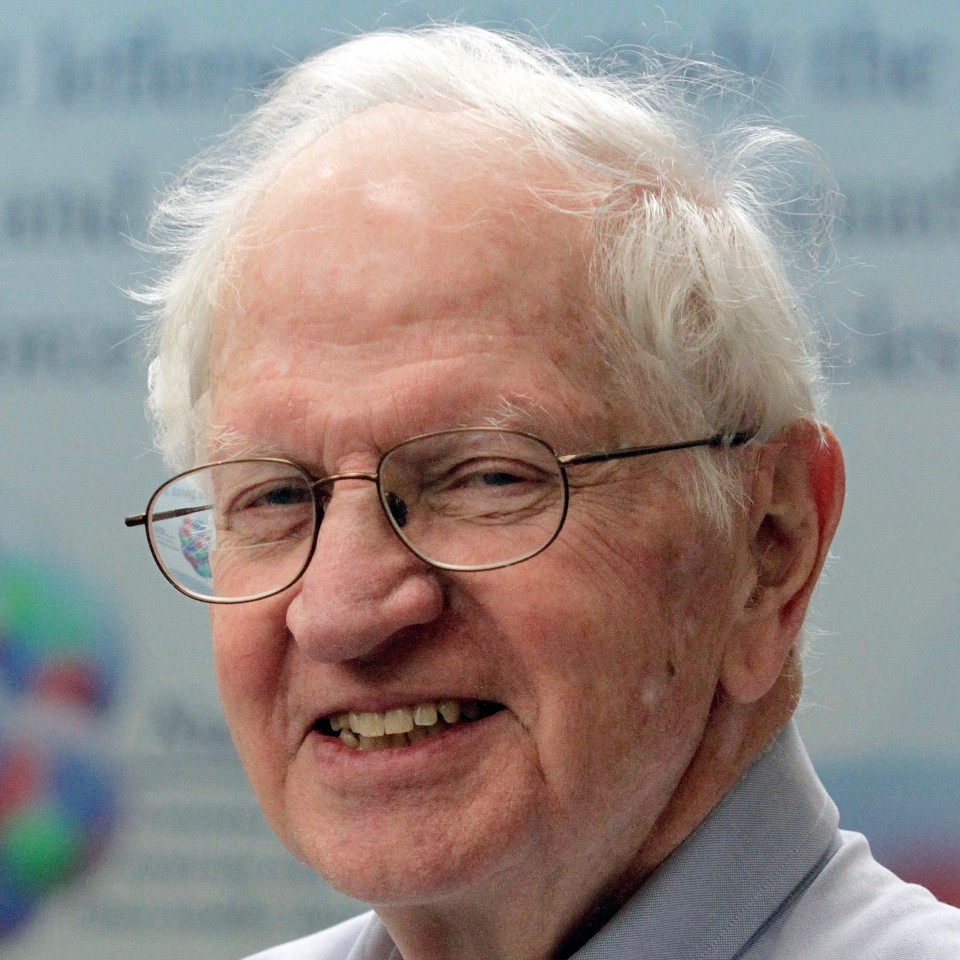 Franz Gross
Theory Center Senior Staff, Jefferson Lab
Emeritus Professor of Physics, The College of William & Mary
Born Minneapolis, Minnesota; B.A. Swarthmore College, 1958; Ph.D. Princeton University, 1963; Inst.-RA. Cornell University 1963; Asst. Prof., 1966; Asso. Prof., 1969; Assoc. Prof. College of William and Mary, 1970; Prof. 1976-2002; Emeritus Prof., 2002-present; Act. Assoc. Dir. for Research, CEBAF, 1984; Interim Theory Center Leader, 2000-2002; Senior Staff Theorist (half time), 1986-present; Visiting Assoc. Prof. UC Santa Barbara, 1969; Visiting Prof. Carnegie-Mellon University, 1981; Visiting Prof. Universitat Hannover, 1983; Visiting Scientist, INFN, Sezione Sanita, Rome, 1989, University of Utrecht, 1990; and INT, University of Washington, 1991; author of 124 papers and conference talks on the electromagnetic structure of hadrons, the relativistic few body problem, and related matters, a book on advanced quantum mechanics and field theory, and coeditor of 8 conference proceedings; honors include Sporn Teaching Award, Fullbright Fellow, Woodrow Wilson Fellow, Fellowship of the American Physical Society.
Research Highlights
Relativistic theory of nuclear forces and two and three nucleon systems
Elastic and inelastic election scattering
Quark models of mesons with covariant confinement
Development of covariant bound state equations from field theory
Non-perturbative solutions of field theories