The History of Richmond, VA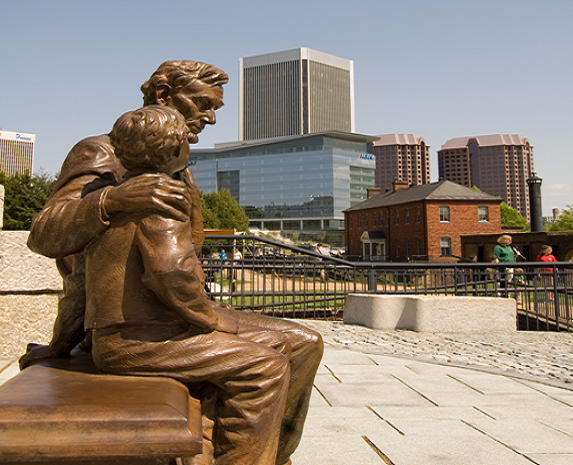 Celebrate more than 400 years of American heritage - all at once - with a visit to the Historic Richmond Region. Tour the site of many of the nation's most significant moments in history. Patrick Henry's famous "Give me liberty or give me death" speech. The former capital of the Confederacy. The first American hospital and U.S. canal system. America's first African-American governor. All these milestones took place here, lending to the Region's highly distinguished historical profile.
And so much MORE
For more than 400 years, the Historic Richmond Region has mirrored America's culinary trends and tastes. Savor the flavors of more than 900 area restaurants - from down-home southern barbecue and uptown haute cuisine to award-winning wineries and mom-and-pop eateries cherished by locals.
For an authentic neighborhood spot, you won't have to search far. Nearly every corner of the Fan, Shockoe Slip and Cary Street has a locally-owned, charming dining establishment. If you prefer a familiar chain restaurant, you'll find prominent names such as Morton's, Ruth's Chris, Fleming's, and PF Chang's. Browse our restaurant guide and let your taste buds decide.
Richmond has many attractions, beautiful gardens, historic sites, civil war attractions and plenty of family fun and shopping.
Richmond, VA Tops the List!
What does the Richmond Region have in common with Bali, Rio de Janeiro and Santo Domingo? Each of these places was named in Frommer's list of Top Destinations for 2014 - and we're one of just three U.S. destinations listed. The highly respected travel guide attributes Richmond's high ranking to our historic attractions, world-class food and the roaring James River. In addition to a rich Civil War and Emancipation heritage, Frommer's states, "Richmond is coming into its own as a choice regional destination with a growing slate of breweries, farm-to-table restaurants, and even white-water river rapid activities cutting right through downtown."
Check out the Frommer's listing for yourself. Then, add the Richmond Region to your top destination list, too.