The International Services Office (ISO) assists international employees, users and guests at Jefferson Lab (JLab) with immigration counseling, document issuance, and related services. Serving as the liaison between the Lab and the U.S. Department of Homeland Security, ISO ensures compliance with federal regulations regarding international employee and guest immigration documents and responsibilities, including regular immigration orientation sessions, employment and status maintenance advising, and government reporting. The office arranges and processes initial visa documents for J-1 program exchange visitors. JSA employees and guests also benefit from international travel assistance offered by ISO, including counseling for visa application, immigration updates, U.S. embassy timelines and international travel alerts. The International Services Office contributes to Jefferson Lab's intellectual and cultural diversity through its service to the international community.
ALL FOREIGN NATIONALS COMING TO JEFFERSON LAB FOR BUSINESS REASONS (INDEPENDENT RESEARCH WITH NO BENEFIT TO THE LAB, CONFERENCE, WORKSHOP, MEETING) ARE REQUIRED TO ENTER THE U.S. WITH EITHER A B-1 OR WB (BUSINESS) VISA A B-2 OR WT (TOURIST) VISA IS NOT ALLOWED FOR HANDS ON RESEARCH OR FUNDING.
International Services Resources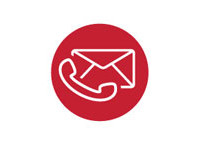 Hours, Location and Contact
International Services assists foreign national employees and guests with:
•  Visas and Immigration Filings and Processes
•  Foreign National Invitation letters
•  JSA J-1 Exchange Visitor Program
•  Filing OPT/EAD extensions at other institutions
•  Visitor Insurance
•  Foreign Travel/U.S. Entry and Immigration Alerts/Changes
•  Foreign National JLab Check-Ins
•  Russian Engagement Requests
•  Foreign National JSA Funding Approvals/IRS Forms
•  Foreign Travel and FACTS Approvals
•  U.S. Embassy Information  
•  I/9 and EVerify for New Employment
•  Foreign National New Employee Orientation
•  Resources for Foreign Nationals obtaining Social Security Number, Banking Account, Local Housing and Cultural Activities, etc.