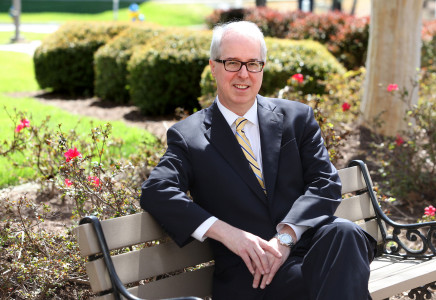 Stuart Henderson, Director Jefferson Lab
Diversity, Equity & Inclusion Statement from the Director
Fostering an inclusive work environment encourages collaboration across the community, leads to a greater exploration of ideas, and is key to the success of the Lab's mission. Diversity should be embraced in all forms, placing emphasis on positive experiences for our employees, users, and all others that work or visit the Jefferson Lab campus. In all instances, we must strive to hold ourselves accountable and lead by example.
I call for everyone within the Jefferson Lab Community to exemplify the values of professionalism and respect, as well as cultivate a supportive environment where we acknowledge the opinions of others, enhancing scientific discourse with every exchange.
The goals of the Diversity, Equity & Inclusion Program are to:
Intentionally create and sustain a professional, ethical, and respectful work environment in which everyone contributes to the Lab's mission while striving for a fully inclusive workplace. This includes deliberate and thoughtful engagement with colleagues.

Build and maintain an exceptional workforce that reflects our diverse community. This may require stepping outside of comfort zones to encourage and listen to perspectives dissimilar to our own, giving everyone an opportunity to be heard and understood.

Maintain transparency in our communications. Actively promote results and successes in building a diverse and inclusive environment, and propose improvements in any areas where we fall short.

Increase diversity within the Lab and the broader scientific/engineering communities in the nation by recruiting, retaining and developing a diverse and talented workforce, while fostering a diverse STEM pipeline through progressive science education and community outreach programs.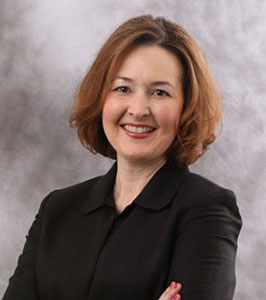 Rhonda Barbosa
HR Director
Jefferson Lab
"DEI is about keeping Jefferson Lab competitive. It will prepare us for new ways to attract, retain, motivate and embrace previously untapped perspectives, so we can remain leaders in the advancement of science in the nation."
-R. Barbosa
Aurora Realin
DEI Program Manager Jefferson Lab
"Jefferson Lab's desire to become an inclusive organization will pave the way for creativity and innovation as we advance our mission of scientific discovery. With committed collaboration and partnerships internally and with the community we serve, we can continue to learn and grow and move the needle forward for diversity, equity and inclusion. Together, WE can do it!"
-A. Realin
| | | |
| --- | --- | --- |
| | | |
| International Services | Team Effectiveness Resources | Meet Our People |
| We invest our time and effort to ensure that all of our visitors and guests from around the world have a smooth transition to the lab environment | Watch some of our staff top picks for learning about DEI. We've curated a movie, listening and reading list that we hope you enjoy as much as we have | We have some of the most well-regarded scientists, engineers, technicians and administrative experts in the world |